Introduction to Chinese Tea Cups
By: Sarah Williams
As you all know, the Chinese are so meticulous when it comes tea wares. Perhaps this is due to the fact that tea wares like the Chinese tea cups and tea pots play a very important role in the tea preparation. A tea ceremony would not be successful without the use of tea wares. As many people said, the true essence of a Chinese tea ceremony would not be felt if tea wares are lacking.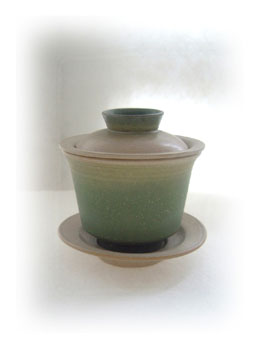 One of most necessary item in a typical Chinese tea set is the Chinese tea cup. Well, tea cups come in different designs and forms these days. They even differ according to their uses. In this article, I will mention three of the most well-known and highly purchased Chinese tea cups these days. Note that these tea cups are now available in the market and you can even found them online, particularly at http://EnjoyingTea.com.
Consider the following varieties of a Chinese tea cup:
Filtering Tea Cups
As the name implies, filtering tea cups or mugs are used by tea drinkers to primarily filter the tea. Most of this kind of Chinese tea cup are designed and crafted with internal filters. Here are few samples of filtering tea cups:
• Yixing Clay Filtering Mug – This tea mug is made in Jiangsu province, an area situated 120 miles northwest of Shanghai China. For centuries, the Yixing wares are known to be the best vessels for tea. They were made in purple clay and are said to absorb the aroma and flavors of the Chinese tea. These Chinese tea cups are also said to have the ability to withstand high temperatures and are slow to conduct heat. Therefore, the handle remains comfortably cool even when enjoying very hot tea. And, to enhance the practical usage, this Chinese tea cup has an internal filter.
• Poet Filtering Tea Cup – This Chinese tea cup is actually a porcelain mug which is deemed as a perfect companion for enjoying loose tea leaves. It comes with its own lid and an internal porcelain filter, allowing room for tea leaves to expand and provide full infusion of the leaves. Today, this variety of Chinese tea cup depicts a picture of a Tang dynasty poet inspired by outdoor beauty.
Cast Iron Tea Cups
• Black Cast Iron Tea Cup – This item has long been considered as perfect for enjoying tea. It can serve as a great companion for any cast iron teapots and being a classical teapot, it is made from sturdy iron and has enamel coating on the interior to prevent rusting. It is worth noting that this Chinese tea cup now comes in different color.
Specialty Tea Cups
• Small Peony Flower Gaiwan – As the name implies, this porcelain Gaiwan has a lovely peony flower design. Gaiwan actually originated from Ming Dynasty and became popular during the Chine Dynasty in China. Accordingly, this Chinese tea cup is large enough to accommodate tea brewing, yet small enough to be held comfortably for drinking.
• Four Season Character Tea Cup – This is but an exquisite porcelain tea cup. It has four season calligraphy character at all sides, so the name bears it.
About the Author:
Need to flush your system fast? Quick Detox can rid your body of all traces of toxins in as little as two hours!
Advertisement