Cyndi Wang (王心凌) born September 5, 1982 in Hsinchu, Taiwan), is a Taiwanese pop singer. Her real name is 王君如 (Wáng Jūnrú). Sweet and cute Cindy, a huge challenge to Jolin Tsai, is the most popular new female singer in Taiwan for the past few years.
Featured Artist:
Cyndi Wang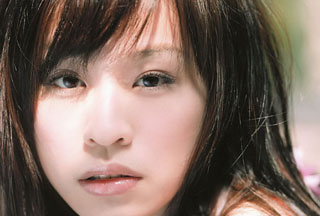 To date Cyndi Wang has released 5 albums: Cyndi: Begin, Cyndi: Loves You (愛你), Honey (甜蜜慶功版), 閃耀 2005 新歌+節奏精選, and Cyndi With U (王心凌陪你).
Outside her music career, Cyndi Wang has also starred in various Mandarin Chinese dramas such as 'Westside Story' (西街少年) and 'Le Robe de Mariage des Cieux' (天國的嫁衣) and the newest drama "Smiling Pasta(微笑Pasta).
Cyndi Wang Photos