2/2/2012 HOUSTON – Houston-based gardening guru Randy Lemmon, showcased on 740 KTRH-AM radio GardenLine, and visiting experts will equip gardeners with information at Cornelius Gardenfest, Feb. 18. Gardenfest is a full day (9 a.m. – 6 p.m.) of educational presentations by local and national industry experts that is free to the gardening public. It will be held at both Cornelius Nursery locations on Dairy Ashford and Voss Road.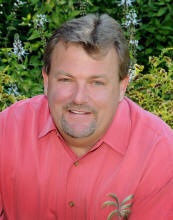 Randy Lemmon will be at the Dairy Ashford location from 11 a.m. to 1 p.m. holding a Q&A for gardeners. Edible gardening experts Frank Trevino and Christine Higginbotham, Blue Label Herbs, will show gardeners how to spice up their cooking with herb varieties that perform well in Texas. Edible gardening expert Richard Cartwright of Ran-Pro Farms, will give tips on growing trees with the juiciest fruit, grapes and berries. Rand Hopkins of Monrovia Growers will present new and improved plant choices for the Texas garden. Faith Savage, Syngenta flower expert, will share what color means in a garden and how to use it. Ian Cooke, Monrovia designer, will reveal secrets of creating a Zen, Rustic or Cottage garden with a personality that suits yours. For more details about these speakers and times, see
http://www.calloways.com/gardenfest-2012-houston-presenters
"At Calloway's and Cornelius Nursery, we believe in educating the gardening community so they will have success in their gardening endeavors. Due to the overwhelming response of Gardenfest in Dallas/Fort Worth in 2011, we had to bring the event to Houston this year," said Kimberly Bird, Vice President of Retail Marketing.
For more information about Gardenfest, visit
www.calloways.com/gardenfest-cornelius
Calloway's and Cornelius Nursery is a 19-store garden center chain serving the Dallas, Fort Worth and Houston markets. The company strives to make gardening fun, easy and successful for customers by offering expert advice from Texas Certified Nursery Professionals; store environments that are educational and easy to shop; weekly gardening clinics that serve both novice and expert gardeners; displays and instructions to aid gardeners with design and color development in their yards; and a product selection of the best plant varieties available. For more information, visit
www.calloways.com
.

Advertisement