Search
Related Articles
Sponsor Ad
Automotive News >> Nissan GT-R
Nissan GT-R

The Nissan Skyline has been one of the most impressive cars ever built dating back to its inception in 1969. Back then it was a four door sedan which won thirty six races in less than two years. Fast forward to today, you will find a beautiful work of art which still has all the bloodlines of its predecessors, now accompanied by state of the art electronics and its first debut in the Americas.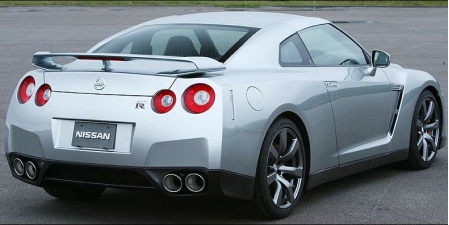 The new GT-R is a twin turbo VR 38 motor, which pumps out an impressive 480 horse power. All this power allows the GT-R to accelerate from 0-60 in 3.5 seconds. This is what Nissan claims on its website; however in its first actual test in Japan by Edmunds.com I believe, it accelerated from 0-60 in 3.3 seconds, impressive! All this power gets to the wheels via an all new six speed duel clutch transmission which can shift in two tenths of a second. After this power get through the transmission it is poured into an all wheel drive system with a tri-differential and all wheel drive transfer case.

Now I have been around to a few forums and I have read some comments on YouTube. One of the comments that keeps popping up is that it does not come with a traditional six speed manual configuration. I am guessing this is for two reasons. First, if you have a transmission that is designed for racing and can shift in 0.2 seconds why have a traditional manual? I am sure someone's retort will be, "its more fun." To that I say you are correct. However this does bring me to my second point. For those of you who do want to control your RPM's it does come with column mounted 6 speed sequential paddle shifters. Granted you do not have control over your clutch, but look at the bright side, you can't burn it out or grind gears.

The GT-R comes standard with 20 inch wheels and the performance edition has nitrogen inflated tires to lighten its curb weight. To stop this bad boy the GT-R is equipped with four internally ventilated 15" Brembo disk breaks which bring it from 60-0 in less than 120 feet. The GT-R also is equipped with a real time data display which lets you assess your driving skill in real time, something that is not found any other car in its price class. The GT-R starts at around $69,000 and maxes out just under $72,000.

I must say I am partial to the GT-R and I am very excited that it is coming to the United States for the first time. This car has been designed to run with Porsche's around the track and drag with the Z0-6. I am interested to see what the corvettes numbers look like this year and I await the road test to pit the GT-R against the Z0-6.

P.S. To all of you, who are thinking and commenting about the ZR-1 Corvette, just remember it's probably going to be around 20 to 30 thousand more than the GT-R.
About the Author
Mark Grazino