By the time San Francisco-based singer/songwriter/pianist Vienna Teng quit her full-time software engineering job at Cisco Systems, she had signed with independent label Virt Records and was preparing for her debut release, Waking Hour. Just a few short months later, she was featured on NPRs Weekend Edition, made her network television debut on the Late show with David Letterman, and was followed around by a camera crew from CNN for a prime-time profile. She was soon opening for artists such as Shawn Colvin & Joan Osborne and had her song, "The Tower," used in the NBC prime-time series "Ed." Her days are now filled with interviews and sold-out performances. Needless to say, it has been an abrupt shift from her cubicle days.
Featured Artist:
Vienna Teng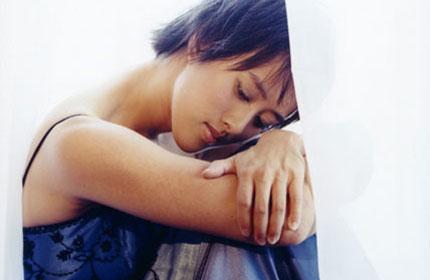 Vienna Teng
Vienna Teng Biography Continued
But in truth, the jump from code warrior to full-time musician had been a long time coming. Vienna began taking piano lessons at age 5, studying classical composers like Bach and Chopin. Far from being pressured into studying music, however, Vienna asked for piano lessons on her own. While she delved fully into classical works, she was drawn more to the act of improvisation, and in expressing the ideas that were emerging in her own imagination. She wrote her first song at age 6, and had an albums worth of instrumentals composed by age 16.
The evolution from hobby to full-time job happened gradually, as an appreciative audience began forming around the music she created while attending Stanford University, where she graduated in 2000 with a degree in Computer Science. Her first "concerts" were impromptu events, consisting of curious students gathering around the dorm lounge piano as she played and sang. They started to recognize her songs - and to request them. Bootleg tapes and MP3s of rough recordings circulated around campus. People started asking when the CD was coming out, which led Vienna to record Waking Hour when she wasn't attending class or studying.
With her graceful melodies and evocative lyrics, Vienna has garnered critical acclaim and a rapidly growing legion of fans throughout the world. Vienna returned in 2004 with her stunning sophomore release, Warm Strangers. The album is a diverse collection of lush, melodic songs, incorporating Vienna's classical background and folk sensibilities within a contemporary pop framework. The album was produced by David Henry (REM, Cowboy Junkies, Josh Rouse) and mixed by Roger Moutenot (Guster, Joseph Arthur). Whereas Waking Hour, written during the high school and college years, was mostly autobiographical, Warm Strangers marks Vienna's bold leap into fiction. Orchestral and acoustic landscapes, using everything from string quartets to slide guitars, provide an inviting sonic backdrop for her short stories of love, death, struggle and hope.
Recent highlights include: performances on the CBS Early Show, NPR Weekend Edition, & The Wayne Brady Show; having Warm Strangers land on 3 Billboard album charts and rise as high as ..2 on Amazon.com's Best-Seller List; and opening for such artists as the Indigo Girls, Patty Griffin, & Joan Baez.
Advertisement
Vienna Teng Music:
(Save and Unzip MP3 File)