Search
Related Articles
Sponsor Ad
Chinese Culture >> Taiwan Culture >> Taipei
City of Taipei
Taipei is a wonderful city with a connection of traditional Chinese culture and modern life. It is political, cultural, educational and economical center of the country. This city can offer tourists a lot of beautiful sights. Taipei was initially inhabited by native people, till the population of China came and settled here. In this city there are a lot of areas of the first settlements, which still preserve culture and architecture of ancient times.
The population of the city is about 3 million people. If one wants to visit Taipei, there are a lot of means of transport to get there: trains, buses, taxis and many others. The city is divided into 12 areas. The city possesses a lot of places of interest and cultural sites. Those who are interested in history and culture can visit the National Palace Museum, which is the house for many works of art.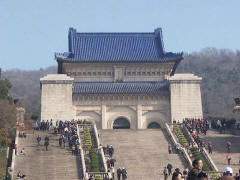 The National Concert Hall, National Theatre, Taipei Municipal Social Education Hall and the Sun Yat Sen are carried out a great number of musicals, shows and dance performances every month. National holidays, such as Chinese New Year, Dragon Boat Festival and Lantern Festival attract attention of millions of tourists. Eastern Taipei began to inhabit fields, when the country started to develop commercially and financially. Modern city is full of different night markets, skyscrapers and wide boulevards.
For those who like entertainment, there is a wide range of night clubs, bars and discos. A lot of tourists each year visit Taipei, as it is not only good example of Chinese culture, but also a cheap rest. Taiwan is an independent country, but it does not develop as fast as any other country in the world. What is very important is that Taiwan preserves Chinese traditions. Education for them is a very important way to remember the history of Taiwan.
About the Author:
Ann Sammers is a member of a support team at Custom Writing Services. Having completed a number of IEEE research papers himself, Ann uses her knowledge to provide individualized customer support to students.