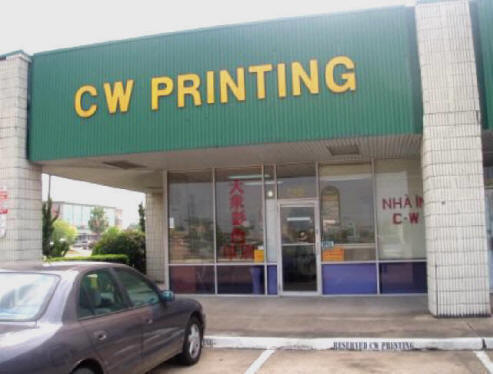 C W Printing is a full service print shop specializing in exceptional quality printing of:
Brochures (black and white, full color)
Restaurant Menus (to-go menu, dinner menus, etc.)
Books, publications
Business cards
and more
One of the most well established printing company in southwest Houston, C&W printing has been around for about 20 years, the excellent quality in their various printing product has earned them their reputation. We recommend C&W printing to everyone looking for good quality printing and great customer service.