Houston Asian Restaurant Guide
Welcome to Houston Chinese, Japanese, Korean, Vietnamese, and Thai Restaurants Guide.
We have the most comprehensive and in-depth reviews of Japanese, Vietnamese, Korean, Thai, and, Chinese Restaurants in Houston and Chinatown. You will also find Chinese recipes, bubble tea cafe's, and a host of weekly features and spotlights introducing Chinese food and customs.
Houston Asian Restaurants Directory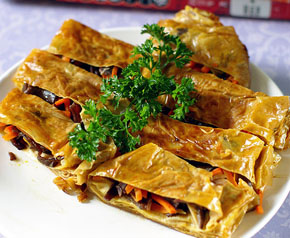 When it comes to cooking for a Chinese New Year celebration there are a few things you have to bear in mind. The foodstuffs that are cooked each have their very own significance and a specific reason for being prepared.

Chinese New Year Dishes