Sichuan Cuisine

Sichuan Cuisine, originating in the Sichuan province of western China, has an international reputation for being spicy and flavorful.
ChinatownConnection Editorial Profile
The Scene
This new generation Chinese restaurant combines contemporary-style decorations complemented with friendly service. A stylish chandelier hangs in the middle of the dining area while pictures of several old Sichuan cities hang on the walls. The atmosphere is familiar yet exotic. Vegetarian dishes are also available.
The Food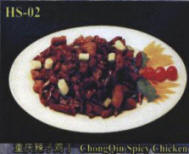 There are plenty of Sichuan dishes to choose from. The food is very authentic and not all of the dishes are spicy.
Some well-known Sichuan dishes include "Kung Pao Chicken" and "Twice Cooked Pork". Although many Sichuan dishes live up to their spicy reputation, often ignored are the large percentage of recipes that use little or no spice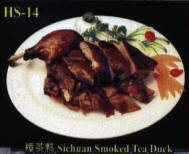 at all, including recipes such as "Tea Smoked Duck".
Sichuan Cuisine also offers a lunch special Monday - Friday for a very good price.
Heads Up
A good place during the lunch hour, you can order lunch specials that lives up to its value. This nicely decorated restaurant offers authentic and delicious spicy dishes for a fair price. Spicy food lovers you do not want to miss it!
Best of Chinatown Rating: 4.0