Our Picks of the Best Shaved Ice Stores in Houston
Juice Box 元氣鮮果汁
9889 Bellaire Blvd
Houston, TX 77036
This is one of the newest drink and Shaved ice store in
Houston Chinatown
to open, and it definitely came in at the right time for Houstonians in this hot 100 degree weather. I like Juice Box's fresh squeeze juice and their famous shredded ice. Juice box offers a variety of juices and that includes fresh squeezed orange, mango, apple and other drinks.In addition, Juice
box offers one of the most generous portion shaved ice I have ever seen in Houston, with large chunks of sliced fresh fruits, such as mango or strawberry (just like the famous Taiwanese Mango shaved ice). On top of that, they even give you a scoop of mango ice cream to enrich the flavor. I also like their
Calpis
(if you don't know what this is look up our
Japanese culture
section). It is mixed with apple juice and you should try it out. Price is average and the mango shredded ice is really worth a try.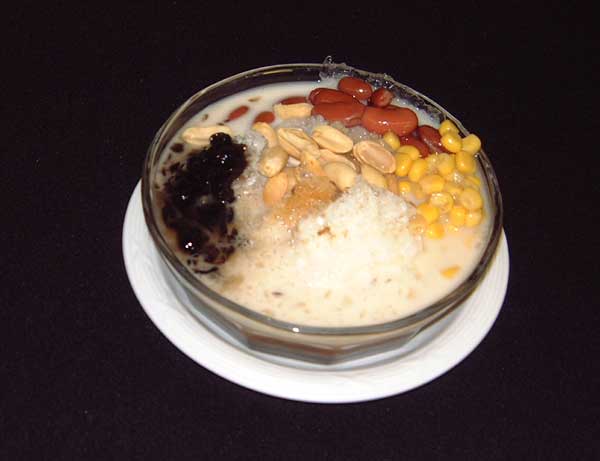 Star Snow and ice 明星冰谷
9188 Bellaire Blvd.
Houston, TX 77036
For those who grew up in Houston, I am sure Star Snow Ice is a familiar hangout spot and you must have already spent countless hot Houston summer days there. For those of you who do not know about Star Snow Ice, it is time to go check it out! Having been around the Houston Chinatown area for over 10 years, Star Snow Ice is one of the earliest bubble tea drink and shaved ice establishments. They are the pioneers who brought the legendary tapioca drinks with the big color straws to Houston. Star Snow Ice is still one of my favorite places to hang out today. A small bowl of shaved ice will only cost $2.00, and you can choose 4 different types of toppings from beans to jellies to tapioca balls. Most of the tapioca drinks range from $2.50 to $3.00, and you can add egg pudding, grass jelly, and fruits to them. So next time on a hot summers day, stop by Star Snow Ice and order some shaved ice or drinks to chill your day off.
About Us | Contact Us | Terms of Use | Advertise With Us
Copyright © 2005 ChinatownConnection.com. Houston Chinatown Portal. Houston Shaved Ice Stores. All rights reserved