HOT springs, Arkansas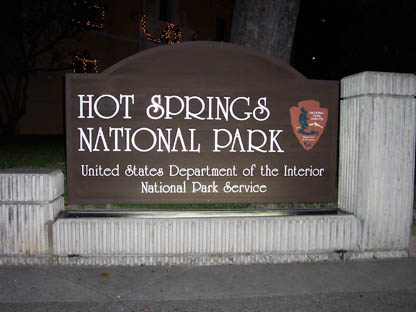 The first federally protected reservation in the nation's history, Hot Springs Arkansas features amazing 147° thermal water, rich history and beautiful architecture. Hike or drive up "Shaman's Peak" where ancient warriors once walked, tour the historic Fordyce Bathhouse and Visitor's Center, or enjoy a relaxing bath massage and spa - all in the historic downtown area.
Hot springs bath house row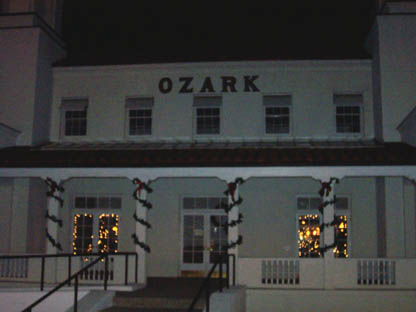 Ozark Bathhouse on Bathhouse Row.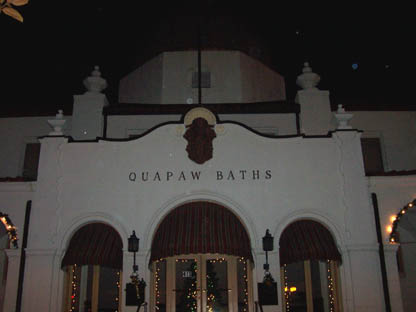 The Caddo, Quapaw, and Choctaw tribes lived in or visited the area during the 1700s and 1800s. The edifice pays homage to their lasting influence. The owners named the bathhouses for the Quapaw Indians, and incorporated an Indian head design over the entrance. The towering building towers over Bathhouse Row.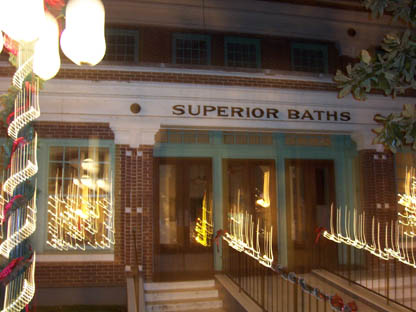 Compared to its neighbors, Superior Bathhouse has a modest appearance. Its owners emphasized a therapeutic program and interior rooms where marble and brass fostered a hygienic environment. Known for "superior" service to patrons, it far surpassed the the experiences of travelers to early bathhouses.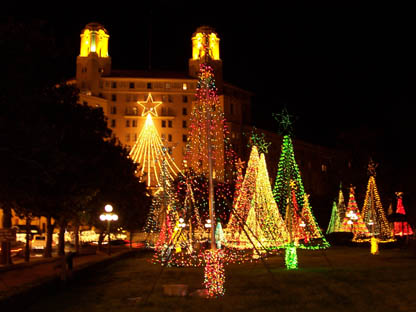 Hot Springs Christmas Lights in front of Arlington Resort Hotel