Road to the Final Four
Duke was selected as a No. 1 seed in the NCAA tournament for a record-tying 10th time Sunday, while Connecticut and Villanova led the Big East's unprecedented eight teams in the field with top seeds of their own. Memphis was the final No. 1 chosen among tournament's 65 teams.
This year's bracket features six teams each from the Big Ten and Southeastern Conference. The Atlantic Coast, Big 12, Missouri Valley and Pac-10 each had four teams chosen.
The NCAA basketball tournament begins Thursday, March 16. The Finals will be held April 3 in Indianapolis.
NCAA Basketball News
Local Advertisement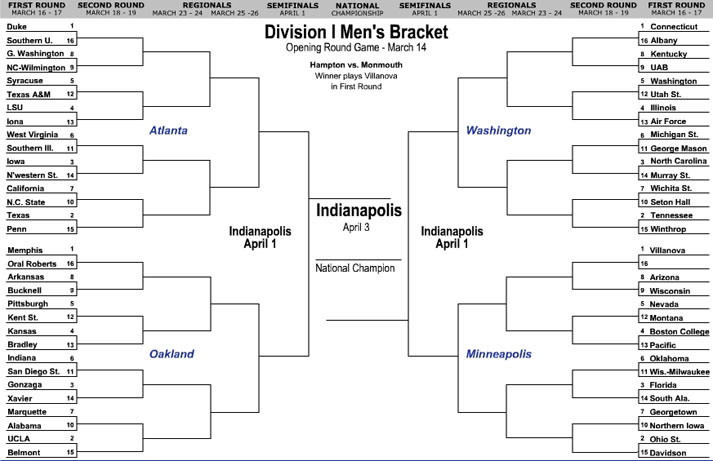 NCAA Basketball Championship Bracket