ChinatownConnection Editorial Profile
The Scene
The first thing you will notice when you walk in is the design layered on top of a spacious setting. and the pictures on the wall are very unique. Spacious interior and elegant decoration on the wall marks this place a must go for all the vege lover.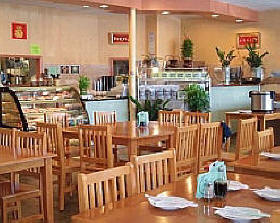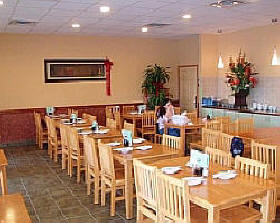 The Food
Pine Forest Garden offers delicious vegetarian dishes. From casserole, soup to spicy tofu, all the dishes have quality taste and texture. Pine Forest Garden also serves tapioca tea, puddings and shaved ice for desert.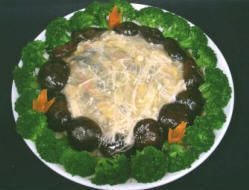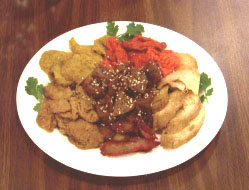 Heads up
After the magical touch from the skillful chef in Forest Pine Garden, various types of common vegetables, such as bean curd, mushroom, napa, baby bamboo, are all transformed and becomes the not-so-common yet very irresistible gourmet.
---
-Review by Sjon T.
Being an out-of-towner, I haven't had many opportunities to visit Pine Forest Garden, but on the three occasions that I've eaten there, me and my friend have always been very happy with everything! We've always chosen two dishes (never the same ones) and split them between us, and both of us have always had a great experience with the dishes even with our ordering very different things each time. Wonderful food, friendly staff.. another great reason to travel more often to Houston.
Best of Chinatown Rating: 5.0
(scale of 1-5, 5 being excellent)
-Review by AB.
If you are looking for authentic Chinese vegetarian cuisine, this is the place to go. The restaurant is immaculate, the foods are delicious and healthy, the service is friendly and price is fair. My family observes 10-day vegetarian days each month and we always come to Pine Forest for pure clean vegetarian dishes. (and also on other days).
Best of Chinatown Rating: 5.0
(scale of 1-5, 5 being excellent)

-Review by Audrey B.
The food is amazing along with the service. Thank you for supporting vegetarian needs!
Best of Chinatown Rating: 5.0
(scale of 1-5, 5 being excellent)