SHREVEPORT Louisiana boardwalk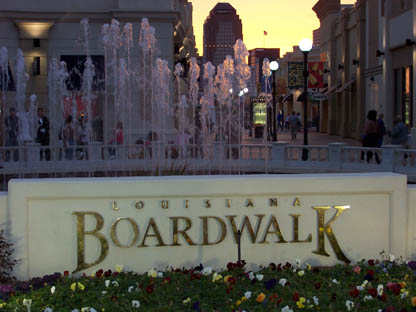 Louisiana Boardwalk, located on the banks of the Red River in Bossier City,
is the largest outlet/lifestyle/dining/entertainment destination in Louisiana.
Boardwalk amenities include a clean air trolley that transports visitors and shoppers throughout the property; the only daily operating outdoor Louisiana Wildlife Carousel; a series of Disney-type water fountains; a state-of-the-art parking garage with escalators and glass elevators; the only riverfront dining in the area; a new 14-screen Regal Cinema; and a uniquely lit river promenade designed for outdoor concerts - all the foot of the longest neon covered bridge in the United States. The anchor tenant is Bass Pro Shops Outdoor World.
Louisiana Boardwalk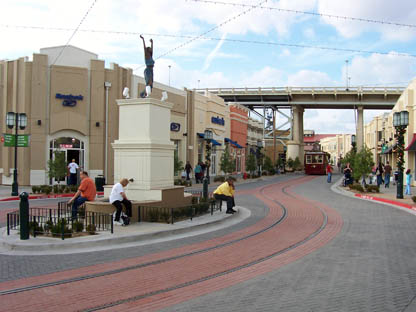 Shreveport Boardwalk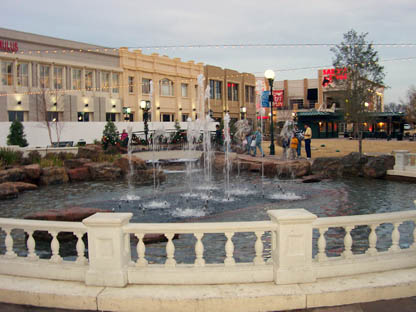 The Dancing Fountain at the Shreveport Boardwalk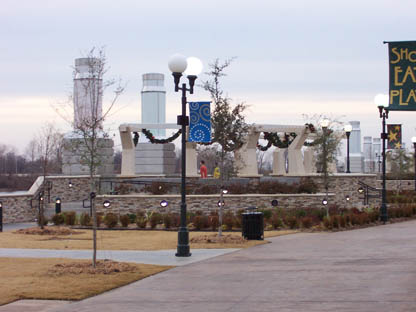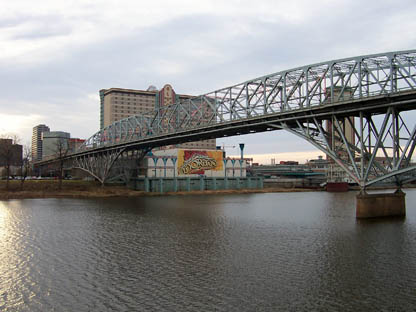 Red River view from the Shreveport Boardwalk