Ever wondered what Houston's Chinatown might be like? Ever wanted to drive down here and eat a traditional Asian meal? Ever wanted to shop at unique stores for items you won't find at the local malls or grocery stores? Ever feel a bit timid coming to Chinatown because you have no idea where to go?
Learn Chinese in China to Know Asian Culture in a Better Way
If you answered yes to anyone of these questions, then you have come to the right place. ChinatownConnection.com is a portal established to provide you with everything you need to know about Chinatown and Asian businesses around Houston. It is also a community website for fellow Houstonians to utilize. From Houston Asian Restaurants Guide and reviews to our Business Directory, everything you need and want to know is here. Go to the News/Articles page and enjoy all the news you want; go read interesting literature in English or Chinese. Sell and buy items on our Classifieds marketplace page for free from fellow Houstonians.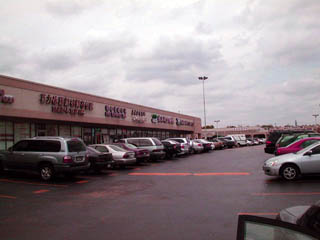 Check out Houston Events Calendar page to see what is going on in the Asian Community, Houston, Austin, and Dallas areas. You can also check out movie reviews and showtimes. Take a trip to the Travel page and view the places you want to go someday, or go Online Shopping or in Shop in Chinatown. Jump over to the Cell Phone page to read about the latest on cell phones or drive into the Automotive page for car tips and reviews. How about checking out the online art gallery featuring local and famed artists.
Many new features have been added in the so far, including a Houston Night Life section. A "virtual map" of Chinatown is also in the works so you can get an exact location of your destination.
So welcome again to ChinatownConnection.com and enjoy an experience like no other.
Advertisement