Amsterdam Sightseeing and Hotels
by: Rahul Viz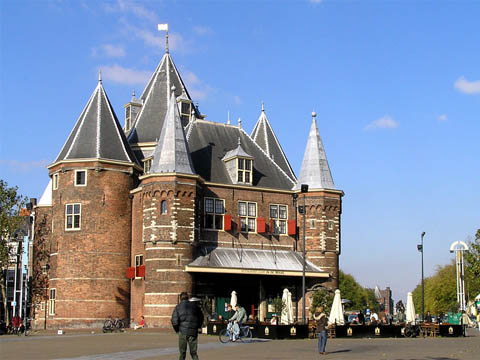 Amsterdam is the capital city of the Netherlands, and is one of the largest historic cities in Europe. The city lies near two bodies of water, the Amstel river and the IJ bay. For many tourists, Amsterdam is a city which is well known and praised for its entertainment and culture. The city at this time has a population of over 700,000.
Amsterdam is a city, which had very humble beginnings. It was founded in the 12th century as a small fishing village, but didn't begin to gain recognition until the 17th century, during the Golden Age of The Netherlands. A series of canals have been built around the older part of the city, and many luxurious mansions and homes lie near these canals.
If you are planning a trip to Amsterdam, do not expect to be bored. For those who love art, Amsterdam is well known for its many museums. The Rijksmuseum showcases art from the Golden Age, and the Van Gogh Museum along with the Rembrandt House Museum are places every art lover should visit.
Those who enjoy history may want to visit the Anne Frank House, and anyone with a love of classical music should visit the world class Concertgebouworkest. Amsterdam is also known for its red light district, called de Wallen, and the many coffee shops, some of which sell cannabis.
Amsterdam is a city that has something for everyone. If you are traveling there, it is important to get accommodations at excellent hotels. Although you can find nice hotels on a budget, Amsterdam is an upscale city. Budget travelers and backpackers may find themselves spending a little more than in other European cities.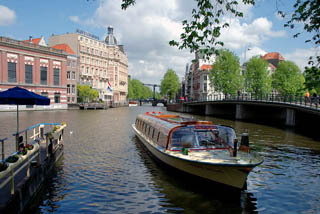 When it comes to money, Visa or Eurocard are widely accepted. Most large purchases will require use of a credit card. For everything else, just keep fifty dollars handy. Changing your currency in Amsterdam is easy. Any post office or bank will exchange currencies for you, often at good exchange rates.
The restaurants available in Amsterdam have a very international flavor. Traditional Dutch food is fairly simple, with meats and potatoes. There are restaurants for those on a budget as well as those wanting to eat in luxury.
Restaurants in Amsterdam usually charge service fees and taxes along with the prices you pay for your meal, and tipping is always welcomed. When it comes to traveling, Amsterdam is bicycle friendly. Buses also travel heavily throughout the city, and you can always catch a taxi cab. Due to the many types of transportation available, getting around in Amsterdam is fairly cheap.
About the Author
Rahul Viz recommends Sightseeing and hotels in Amsterdam. See http://www.bookings.nl/city/nl/amsterdam.html?aid=305255 for more information