Houston Asian Community Centers Guide
Houston, the fourth largest city in the United States, has the biggest Asian population in the South. There are many attractions in Houston Chinatown. Below is a list of Houston Chinatown attractions and Asian attractions throughout Houston.
Houston Chinese Community Center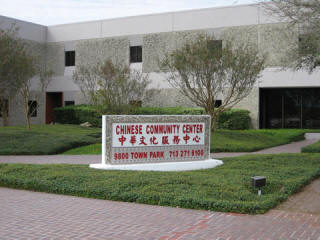 Established in 1979 as a Chinese Language School, the Chinese Community Center (CCC) today serves nearly 5,000 families each year through educational, cultural, and social service programs. Today, the Center offers its culture, heritage, and programs to the community. (website). 9800 Town Park. Houston, TX 77036 (map). Tele: 713-271-6100.
Chinese Culture Center of Houston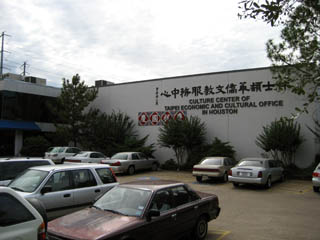 The Houston Chinese Culture Center provides educational and cultural services to the Chinese and Taiwanese communities. There is a library and a multimedia facility inside the center for everyday use. The culture center is also a hotbed for various Chinese, Taiwanese events and activities. (website) 10303 Westoffice Drive. Houston, TX 77042 (map). Tele: 713-789-4995. Office Hours: Tuesday through Sunday; 9:30 a.m.- 5:30 p.m. (Closed Mondays)
Chinese Civic Center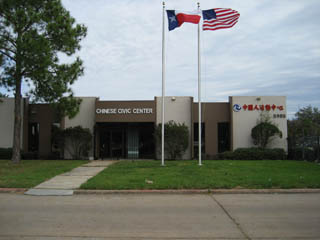 The Chinese Civic Center is a non-profit organization providing facilities and services to community. There is a Chinese-English bilingual library with over 30,000 titles of books, magazines, and video tapes. The library opens 6 days a week to the community. The center also provides year round Chinese folk dancing, Kung-fu, music instrument, painting and language program for children and youth. (Website). 5905 Sovereign Dr., Houston TX 77036 (map). Tel: (713) 772-1133