Houston Museum
Houston Museum District includes 11 museums spread near South Main and Montrose. It has turned into a big destination for local Houstonians as well as tourists. Kelli W Dunning, a spokesperson for the Contemporary Arts Museum, smiles. "It just happened that way," she explains. "When we opened in 1972, there wasn't a district, just The Museum of Fine Arts, the Museum of Natural Sciences, and the zoo.
Houston Health Museum
The John P. McGovern Museum of Health & Medical Science, also known as The Health Museum, is Houston's most interactive science learning center and a member institution of the world-renowned Texas Medical Center. Located in the heart of the city's rich and varied Museum District, The Health Museum encourages growing interest and regard for healthier lifestyles, fitness and good physical, mental and spiritual health. The Museum treasures Houston's diverse population and welcomes individuals of all backgrounds.
1515 Hermann Drive, Houston, TX 77004. (MAP) Call 713-521-1515 for more details.
Houston Museum of Fine Arts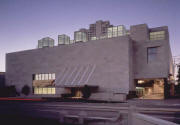 Plan to spend about two hours browsing through the exhibits, and time your visit around lunch. The museum's Cafe Express serves delicious salads, soups, and sandwiches, and makes its own pastries. Don't miss the pecan tartlets. Diners dine indoors or spread lunch on benches across the street in the Lillie and Hugh Roy Cullen Sculpture Garden. The museum is free on Thursday (half price if there's a ticketed exhibition). Regular admission is $7 adults, $ 3.50 ages 6 to 18 and seniors. Free on Thursday's. Call (713) 639-7300.
Located: 1001 Bissonnet Street, Houston, TX 77005.
Houston Contemporary Arts Museum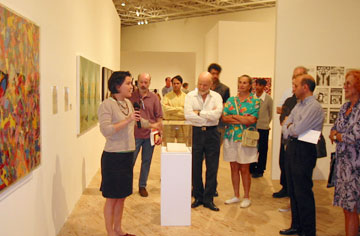 The best exhibit, perhaps, is the building itself-a parallelogram of solid steel that looks as if it hides the front door. Look for the smaller triangle that floats above the entrance. Call (713) 284-8250. The museum is on the right at the corner of Montrose and Bissonnet.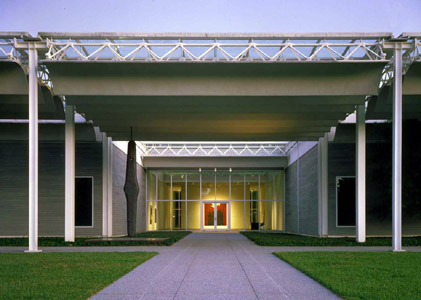 Its art ranging from antiquity to 20th century. It has a great collection of Byzantine works and features several special exhibitions annually. It's free. Call (713) 525-9400. Located at 1515 Sul Ross.
Holocaust Museum Houston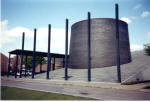 The museum does a good job of relating the tragic era to children. While there, be sure and see the film Voices, featuring the experiences of Houstonians who survived the Holocaust, many as children. The free museum recommends youngsters of sixth grade and above as visitors. Call (713) 942-8000. Located at 5401 Caroline Street.
Children Museum of Houston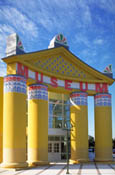 Without realizing it, kids learn about geography, economy, history, science, and technology through play. They romp in a Victorian playhouse; get their own "money" from an ATM to shop in a store; and milk a realistic-looking cow. During the school year, school groups come in the mornings, so you may want to visit in the afternoon. Free family night is Thursday, 5 to 8 p.m. Avoid spring break, when the museum tends to be crowded. Admission is $5 per person, $4 seniors (65+), Children under 2 is free. Located at 1500 Binz, Houston, Texas 77004. 713-522-1138.
Houston Museum of Natural Science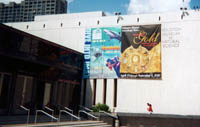 Plan to spend part of a day and an evening there. Burke Baker Planetarium, Cockrell Butterfly Center, and George Observatory are just some of the featured attractions. Kids will like the museum's own McDonald's location. Take time to browse the gift shop, with origami art, hand-painted porcelain pins, and other jewelry. For ticket prices,
click here
. Step into the Wortham IMAX Theatre for its 8 p.m. show-the end of a day, or two, in the Houston Museum District. Call (713) 639-4629. Located at 1 Hermann Circle Drive.
Houston Fire Museum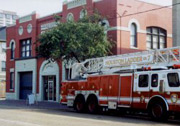 The former Houston Fire Station No.7 features exhibits on the evolution of firefighting, equipment, memorabilia, and more. Also, hands-on Junior Firehouse, which teaches safety and fire-prevention practices. 2403 Milam. 713-524-2526.
Lone Star Flight Museum
Showcase of military and civilian aircraft. 2002 Terminal, Galveston, TX. 409-740-7722.
Museum of Printing History
Images of Texas, prints from the 19th century. Located at 1324 W. Clay. Seasonal through March 31. Call 713-522-4652.
Moody Mansion and Museum
Fully restored home of Galveston philanthropist Mary Moody Northen. 2618 Broadway, Galveston, TX. 409-762-7668.
Houston Center for Contemporary Craft
CraftHouston 2006: Texas, a juried exhibit. Through Oct. 1st. 10am-5pm Tuesdays - Saturdays. Noon-5pm Sundays. 4848 Main; 713-529-4848. Admissions: Free.
The Museum of Funeral History is owned by a funeral company and has the biggest collection of funeral artifacts in the world.