Dozens of used books in Chinese for sale. Various genres. All in good conditions. Only $1-$4 per book. E-mail ashley_taipei@yahoo.com if interested.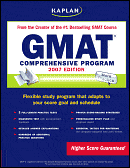 GMAT Kaplan 2007, Comprehensive Program. 90% New. With online pratice log in password and 2 extra tests provided. Price: $10. Please email lamyanlau@hotmail.com if interested.
For Sale: A+ Certification (Training Guide) Third Edition Copyright 2001 by Charles J. Brooks and Marcraft International Corporation $20 + Shipping. Call 519-331-3730 or email racheleallen13@hotmail.com if interested.
Want to submit a classified listing? Simply click here. It's that simple and it's free**!!!