Gifts in Chinese Culture
by: Wong Yee Lee
Chinese people have their own culture when it comes to giving unique baby gifts or relatives gifts.
When it is a new-born baby, usually jade or silver bracelet or necklace would be good, particularly ones which can make the clinging sound so it will make some noise when the baby moves. Alternatively, some children's clothes, shoes or gloves would be good too. When it is an older child, some toys or stationary would be good.
When it comes to some old people, something practical should be considered. A walking-stick, some valuable food such as bird's nests or Chinese mushrooms would be highly welcome.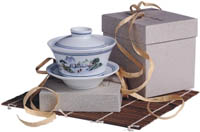 For those who go to visit their prospective parents-in-law, something more valuable would be an option, such as some good wine or something meaningful.
If it is a family, a vase, some dining sets or pictures would be ideal.
It is not easy to think of something special for every occasion. So very often if it is not of any special visits, some fruits such as apples or oranges would be good enough.
It is important to know that giving someone gifts should not be a one-way business. Courtesy requires reciprocity. The person who receives the gift should find a chance in the future to return the same favor by returning a gift of similar value the next time you meet. You can do so simply by either paying a visit with a similar value gift or by inviting the friend out for a meal with you paying the meal. Don't do it right on the next day because it may appear awkward.
There are also some taboos to avoid in Chinese culture. Though modern Chinese don't seem to mind them so much, it is still necessary to know what would be suitable in an occasion.
Books would not be welcome in places like Hong Kong or Macau because the pronunciation of 'book' in Cantonese resembles the sound of 'loss'. Especially for those people who are frequent players in race course or Mark six, they would definitely not welcome this idea.
Umbrellas would not be welcome in most places in China because the pronunciation of 'umbrella' resembles separation. Of course nobody would like the idea of separation, particularly concerning your loved ones.
Clocks would not be welcome, particularly on someone's birthday because the pronunciation of 'clock' resembles termination, which means death. No wonder people don't like receiving clocks as birthday gifts.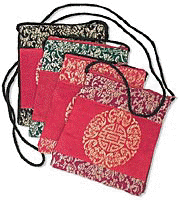 If you want to give your friends some fruits, remember to buy an even number of them because odd numbers would bring bad luck. So buy 10 apples instead of 9.
Foreigners may find it awkward when your friend says 'You don't need to buy anything when you come here.', or 'Keep it to yourself. I have a lot of these'. He may not mean it. What you need to do is to insist on him receiving the gift since Chinese people do not tend to receive the gift immediately.
Don't mind it if he doesn't open your present immediately too. Chinese people would think opening the present in front of you would be impolite and so they would tend to put it aside and only open it after you have left.
These ideas can only be served as guidelines. Knowing that you come from a foreign culture and being more broad-minded to foreign ideas, Chinese people are nowadays more tolerant to things which are not in line with their culture. So, don't worry too much when you visit a Chinese friend or family. Maybe your exotic idea would bring them a lot of surprises!!