Travel Reviews
Travel Reviews, Travel Photos >> Pike Place Market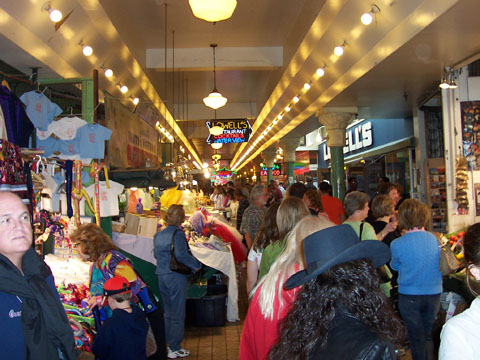 Seattle's Pike Place Market is the nation's oldest continuously operating public market. Pike Place Market offers one of the best selections of fresh flower bouquets, produce, meat and seafood (especially Wild Sockeye Salmon, Dungeness Crab, etc.) in the Pacific Northwest. Many booths offer local arts and crafts. It is also where the first Starbucks opened. Pike Place is open daily and is located at 1st Ave. and Pike St. in downtown Seattle.

Click on photo to enlarge
Pike Place Market, Seattle Washington
Purchase Airline Tickets, Hotel, Car Rental, and Vacation Packages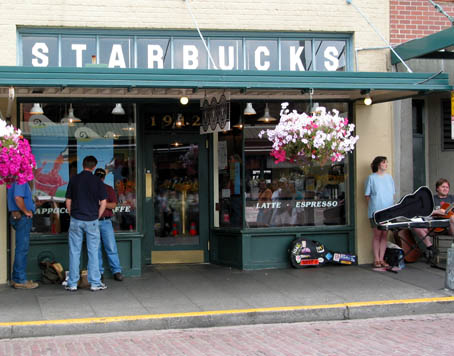 The First Starbucks to open located at Pike Place Market
Share with others your experience and read other people's experience to popular travel destinations all over the world.
Click here to submit your own travel photos and reviews